Today let's me show you something is boring but you should not miss it. I'm going to talk about "
Brand Awareness
"
Have you known about brand awareness? Are you building it?
What does it mean?
Brand awareness is an important way of promoting commodity-related products. This is because for these products, there are very few factors that differentiate one product from its competitors. Therefore, the product that maintains the highest brand awareness compared to its competitors will usually get the most sales.
Source:
Answer.com
Have you wondered why we should have brand awareness?
Why should I bring up this topic for blogger?
Because of advantages as below;
To make your readers remember your website or blog easily.
To make your website or blog unique than other blogs. Try to imagine. If you did a blog about making money online, you couldn't be the one that you make it. It might be more than 100,000 bloggers did the same thing.
To promote your website or blog through advertising easily.
Look more professional website or blog in their readers mind.
Look more attractive buyers to buy or investment at your site.
Let's see some examples of brand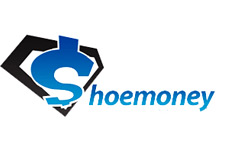 The above are some of the blog and website that building brand awareness. They have got lots of advantages from it.
*Mouse over the pictures, you'll see website address.
Why don't you try to build your own brand?
If you like this post, you can subscribe to keep up to date daily via e-mail
Subscribe Now